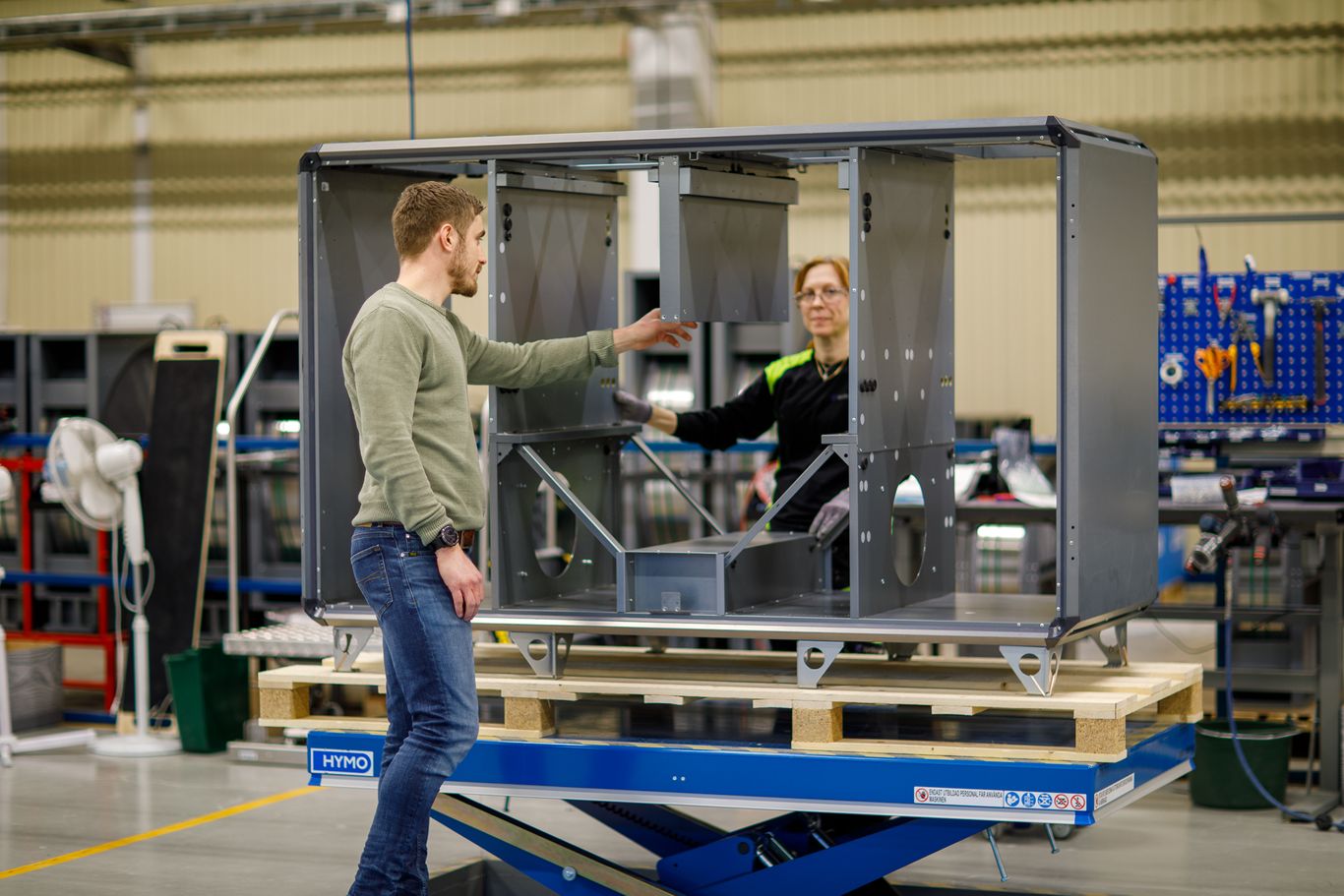 Systemair's business involves risks that to a varying extent may adversely affect the Group. These risks may in the short and the long term affect the company's ability to attain set goals according to the company's business plan.
Systemair operates a risk management process that involves management and key functions to ensure that risks are properly managed by identifying, assessing, mitigating and monitoring risks. The Group's risk situation is updated on an ongoing basis. Priority is given to the risks that are judged to represent the potentially greatest negative effect, on the basis of the probability of their occurring and the possible impact on the business.
Operational risk
Product availability
The risk of material and component shortages for the products has become real in recent times. The pandemic has left its mark on the global supply chain and some components and materials have significantly extended delivery times. Fan motors are important components, the suppliers of which are strategically important to Systemair. Some of Systemair's products have been developed in association with these suppliers, so to an extent Systemair depends on the ability of these manu[1]facturers to continue supplying motors to the company. Thus, supply problems at these suppliers could disrupt Systemair's production and have negative impact on Systemair's operations, earnings and financial position. Another important component of Systemair's products is steel, in the form of sheet steel, so the company's operations are to a certain extent affected by fluc[1]tuations in the price of steel and any disruptions in deliveries of steel. Historically, it has been possible to spread price increases across the various actors, but there is no guarantee that this will continue in future. If future price increases cannot be distributed among actors in the market, Systemair's operations, earnings and financial position may be adversely affected.
Financial risks and other risks
The Systemair Group is exposed to financial risks through its international operations and its borrowing. Financial risk arises when interest and exchange rates fluctuate, which causes variations in the Group's cash flows, and when credit lines are to be renegotiated. Financial risk includes the risk of a counterparty failing to meet their obligations. The objective of risk management in the Group is to limit any possible adverse impact on the Group's earnings and cash flow. Risk is monitored and followed up on an ongoing basis by the Group treasury as well as by the major subsidiaries.