Five reasons to invest in Systemair
Whoever chooses to invest in the Systemair share is investing in Europe's largest supplier of ventilation products with the market's most complete product programme. We have a history of strong growth, and continue to continuously invest for the future. The market is healthy and driven by trends such as energy efficiency, sustainability, digitalisation and urbanisation.
Growing industry
The ventilation industry is growing as the importance of good energy efficiency and fresh air becomes increasingly clear. 30 million properties in Europe need to be renovated if we are to achieve the global environmental goals by 2030. EU, US and also Asia are launching extensive programmes to improve the efficiency of ventilation and heating in an environmentally efficient way (read new ventilation units and heat pumps) in residential and public buildings.
Increasing turnover and profit
Systemair has a well-proven business concept and business model, which is reflected in a steadily increasing turnover and profit. A large part of the profit is invested in production development, sustainability measures and strategic acquisitions for further growth.
Market leader in Europe
Systemair is Europe's largest supplier of ventilation products. This position has been achieved through organic growth and strong product development, but also through acquisitions. The market is consolidating and Systemair is working according to an explicit investment and acquisition strategy for continued growth. North America has a very strong development potential.
Sustainability a driving trend
Good ventilation improves indoor air quality which is positive for health and productivity, at the same time as it is energyefficient, cost effective and lowers carbon dioxide emissions. That fits like a glove with sustainability. The company supports Agenda 2030 and actively contributes to 10 of the UN's 17 global goals for sustainable development. Systemair has also committed to SBTi (Science Based Targets initiative) for external verification of it´s environmental performance.
Diversified risk
Systemair is a global company with its own companies in 54 countries and its own factories in 19 countries. This makes the company less exposed to risks that may arise in specific locations/markets. The Group's governance and control helps to identify and manage both risks and opportunities.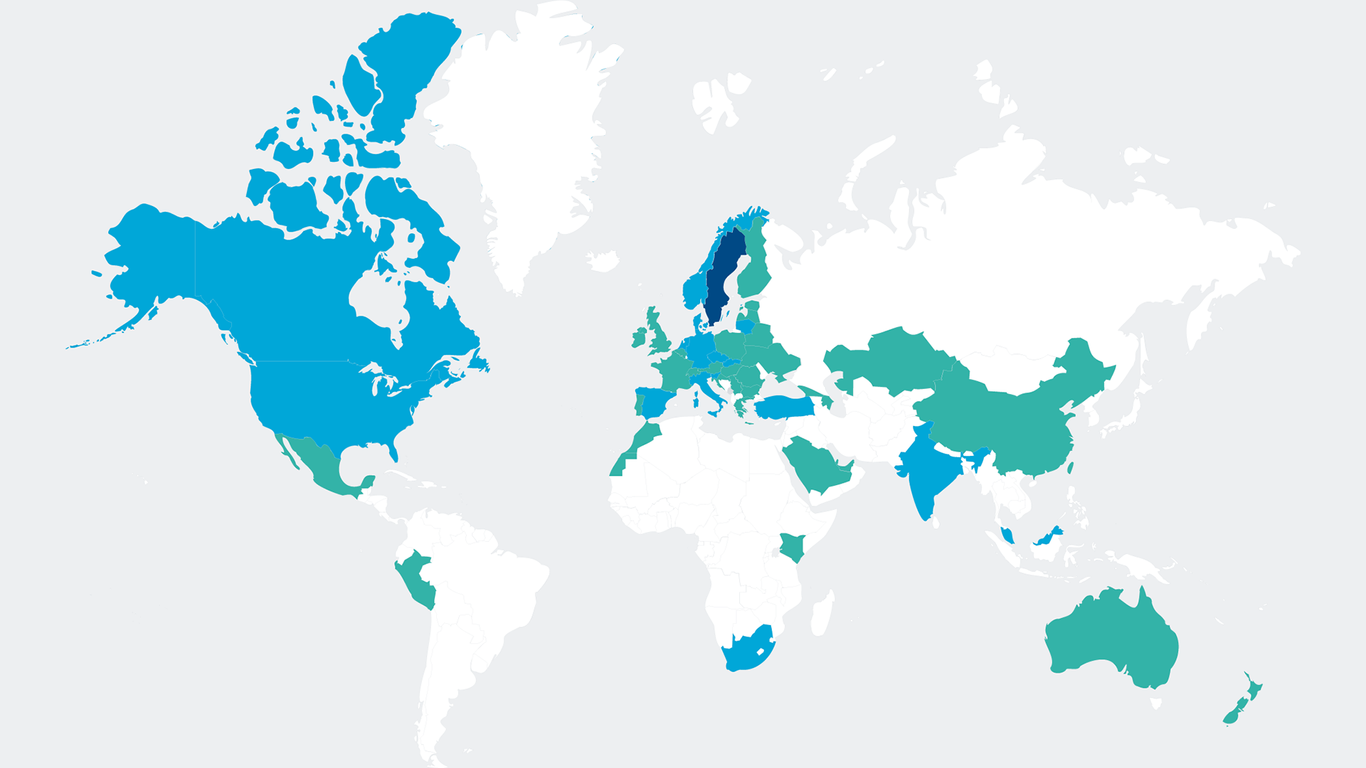 You might also be interested in...