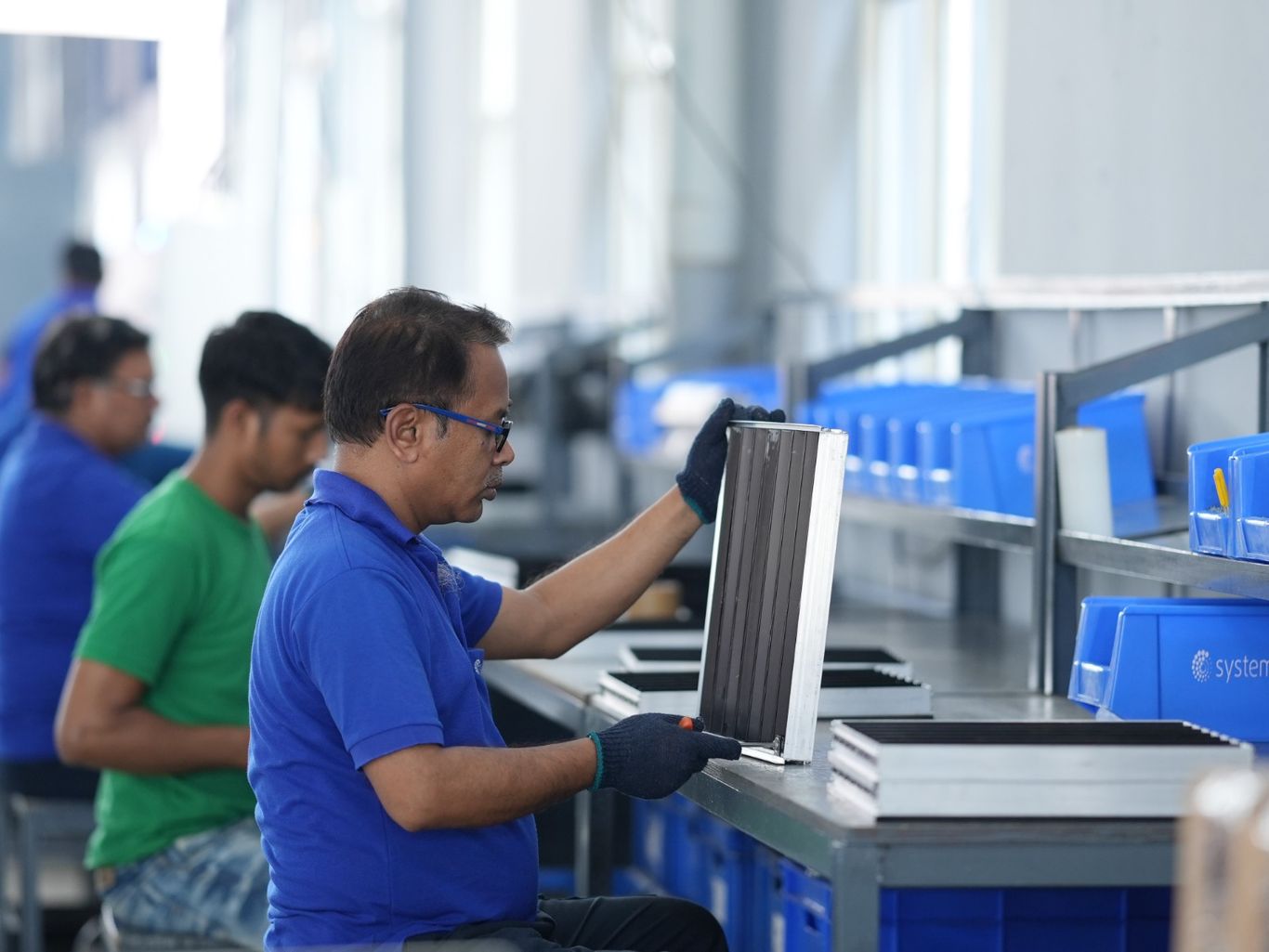 New factory inaugurated in India
India is a strategic and expansive market for Systemair. Recently we were able to inaugurate a new factory adjacent to our main facility in Greater Noida outside the capital New Delhi in northern India. Systemair has already another production facility in Hyderabad, and with the new factory we now have three production facilities with a total of about 25,000 square metres of production space in India.
The Indian plants manufacture certified air handling units, air distribution products, fans and fire safety products. Production in the new factory is currently focused on air distribution products and tunnel fans. Both production facilities in Greater Noida are modern and well-invested, with well-trained staff and a strong focus on quality and flexibility.
- Systemair India has developed very well, and the new factory gives us the opportunity to continue the exciting growth journey, says Roland Kasper, CEO Systemair. It was very motivating and rewarding to be with our colleagues and the local management at this inauguration. With our investment here, it will be easier to ensure our competitiveness and a higher production capacity for the local market.
LEED Platinum
Systemair´s main facility in Greater Nodia has the LEED Platinum environmental certification. LEED is an international system for environmental certification of buildings and stands for Leadership in Energy and Environmental Design. Points are awarded based on various criteria such as reducing climate change through energy efficiency. Platinum means that the building has the highest level of reduced use of resources such as energy, land, water, indoor environment and building materials. The prestigious certification has been achieved through an advanced and energy-efficient ventilation system from Systemair!