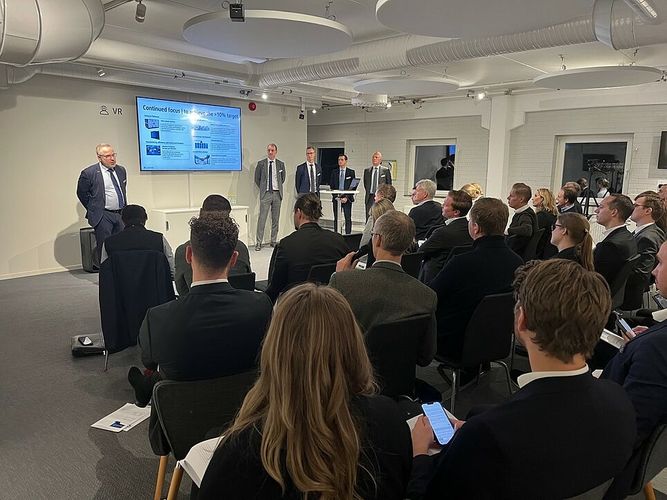 Capital Markets Day January 17, 2023
Systemair organized a capital market day in Skinnskatteberg on January 17. Investors and financial analysts were invited and they were presented to Systemair products and solutions for growing applications in residential ventilation and automation/control. The day was also about sustainability, financial development, growth and profitability.  
The financial targets for growth, profitability, financial strength and dividend was presented together with strategic activities to reach those targets. Some weight was put on how to reach profitable margin of 10 %.
Focus was on fundamental factors such as having an attractive offer based on standardisation and developing and strengthening relationships with customers and partners. But also an efficient business characterised by continuous improvement, a sustainable and future-proof operation and a strong position benefiting from structural growth.
The presentations was held by Roland Kasper CEO, Lee Morgan Global Sustainability Manager, Anders Ulff CFO and Janni Weber VP M&A and concluded with a question and answer session.
Downloads